Custom & Private Events
We spread joy through Cheese! The possibilities are endless when creating your custom event with Antonelli's Cheese. Our event program can help you make the best possible experience for you and your guests!
We offer options for the following:
-Guided Cheese Tastings (& Pairings)
-Food & Farm Tours
-Cheese House Venue Rentals
-Keynote Speaking & Event Hosting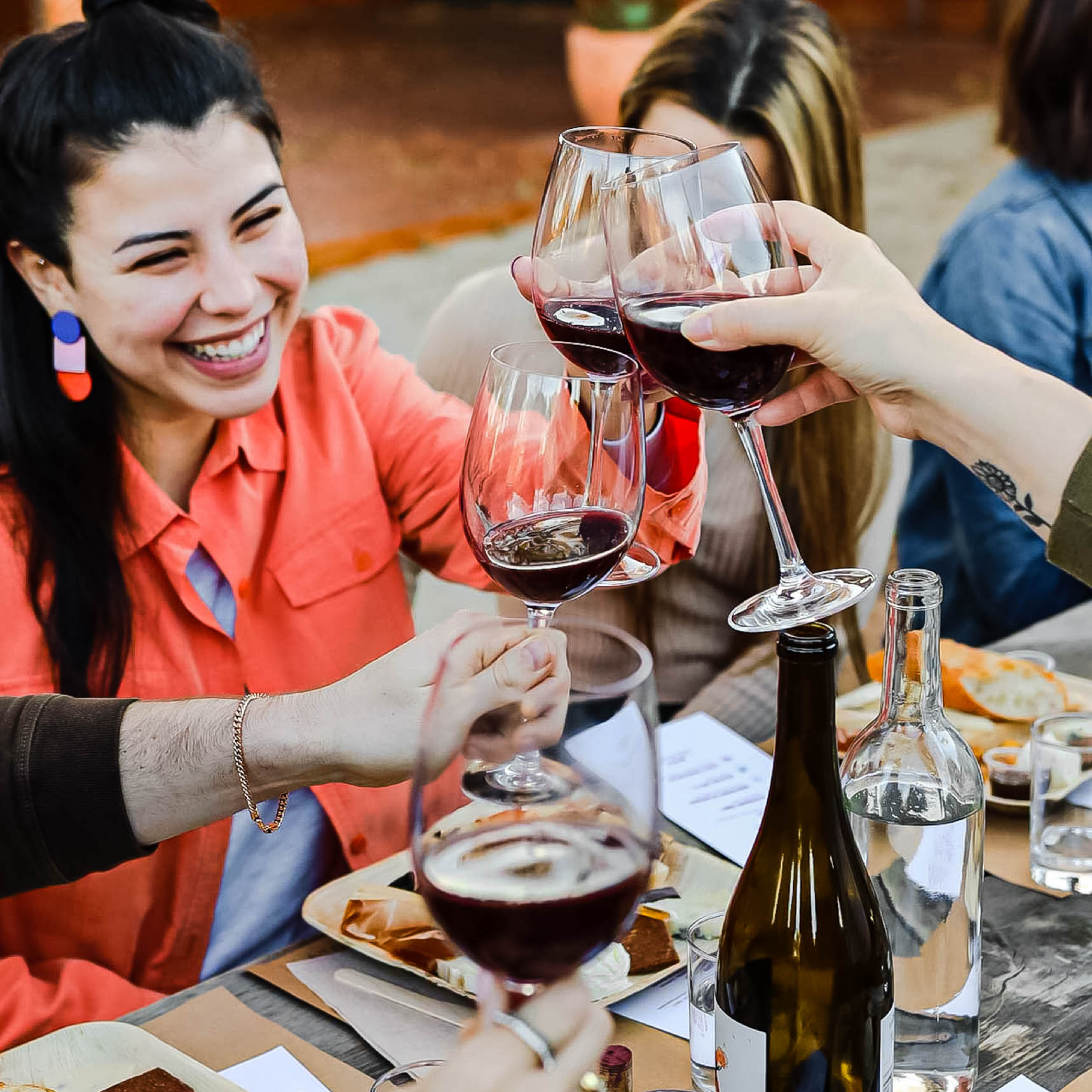 Classes, Tastings, & More
On-site: We can host your group at our 100-year old Cheese House or we can come to your office, home, or designated venue.
Off-site: Pick a venue and we'll bring the cheese and fun. Whether it be your own house, your office, or a farm - we can make it happen.
Capacity
We've led events for groups of 5 to 500+!

Cheese House: Our Cheese House can comfortably seat up to 28. Or we can host "mixer" style events that provide a blend of seating and standing for up to 40.

Off-site: Depends on the venue capacity, but we're game if you are!
Pricing
On-site: Pricing varies from $45-65 depending on menu selections. There is a cost minimum of $550 for afternoon events (11 a.m. - 5 p.m.) and $1,000 for evening events (5 p.m. - 11 p.m.)
Off-site: Pricing remains the same as above, but additional fees will be applied depending on your chosen location's distance from our Cheese House.
Be sure to ask about wine, chocolate, and gift bag add-ons as well!
What Guests Are Saying!

The event was Awesome! I think everyone had a great time -- I know I did! :)
- Kelsey - Georgetown Law


Everyone had a fabulous time!!
- Elena - Dell


Your host was a star, and she sailed on through beautifully, guiding our chatty group through the extra challenges of digital delays and the lack of the usual communication cues that you get when everybody's in the same space.
- Matthew, Allensworth & Porter


Our virtual tasting was fantastic and they were such great hosts and teachers. The team is just raving about how excellent the whole experience was.
- Jason - Wick Marketing


When someone is passionate and loves what they do it's such a pleasure to sit and enjoy the experience as they take us on our culinary journey. We loved it.
- Johnny Lee Johnson


Our team had the absolute best time tasting amazing (and unique!) cheeses with the Antonelli cheesemongers - always such an incredible selection with fabulous pairings. Each time we've held an event with Antonelli's, their team has been so knowledgeable and are always such amazing hosts and take care of literally everything! An absolute must-do!
- Elise, Snapchat

Proud Partnerships With