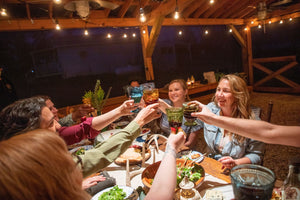 One-of-a-Kind Food Tastings, Tours, and Events
Our Most Popular Experiences
If we've learned anything as we've been in business, it's that our team members are our lifeblood. And they deserve to be celebrated and appreciated. Plus, teams that have fun together outside the office are more productive in the office. Let us help you treat your team to a one-of-a-kind experience.
Proudly Entertaining for:
Public Classes and Tastings
Voted "Things to do in Austin before you die." Our Cheese Tasting classes are led by Antonelli's Cheese Hosts to help guide you through different styles of cheese and pairings.
Private Parties
We offer custom private parties virtually and in person. In the past, we've led events for groups of 5 to 500+! The possibilities are endless when creating your custom event with Antonelli's Cheese.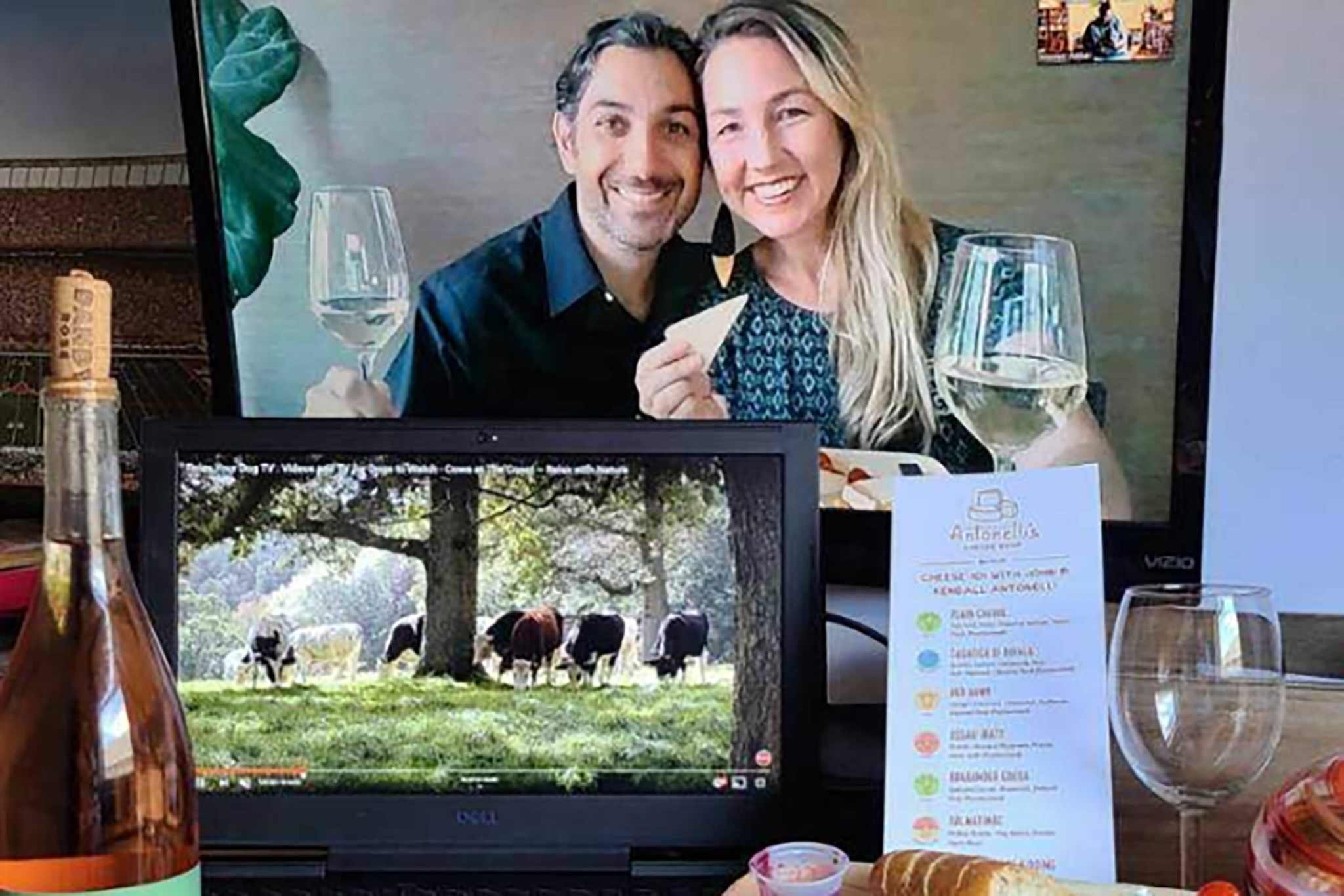 We've been honing our skills as cheesemongers, entertainers and educators for over a decade. In fact, with 6 ACS Certified Cheese Professionals we have a deep passion for cheese. What started as a single class each month has now transformed into an almost nightly offering of events and experiences that have been have been described as "100 things to do in Austin before you die" and "100 Things to do in Self Quarantine". Cheese and pairings change frequently so no experience is over the same.
Words From Our Attendees

"It's been eight months since we held our regional planning meeting at Antonelli's, and the team is still talking about it today."
- Jessica
Washington, D.C.

"Everyone had a wonderful time I am so impressed by the knowledge and the genuine love of cheese your cheesemongers have."
- Olivia
New York, NY

"What a FANTASTIC time we all had last night! Just when I thought I couldn't love cheese more, now I know so much and found new favorites!"
- Lee
Austin, TX

"The entire staff at Antonelli's knows way too much about cheese! If you're looking for something unique to do, this is it!"
- Joel
Austin, TX

"We had SUCH a great time! I don't think we could have picked a better location for an event… the cheesemonger was fantastic."
- Allison
Austin, TX